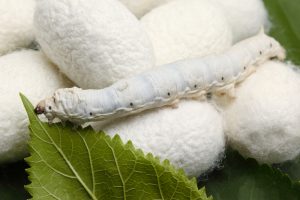 Another alternative finishing company has secured funding that was necessary for it to scale up its operations.  US based Silk Inc. is the developer of Liquid Silk, a solution derived from natural silk and is marketed as a green alternative to some synthetic coatings.
This Series B funding raised $30 Million and the major investors are names like Kraft, Vinik and Disney.
This is great! We love to see companies with similar sustainability missions getting funded and making progress towards a better world! Congratulations Silk Inc.! https://t.co/9dPlAIh7ve

— MTIX Ltd (@MTiX_ltd) October 29, 2018
MTIX will be in attendance at the International Textile & Apparel conference hosted by WTIN and located in Amsterdam.  We are very much looking forward to seeing the latest everyone has to offer in the way of new materials for textiles.  For further information, see the links below.
World Textile Information Network (WTIN)
MTIX's recent post about the Textile 4.0 and Re:Think Materials segments of the ITA Conference